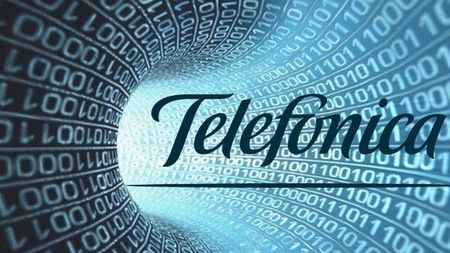 Liberty Global and Telefonica get up steam in the U.K. market through a 50-50 joint venture
The powerful telephone companies Liberty Global and Telefonica have signed a 50-50 joint venture between its subsidiaries Virgin Media and O2 to gain more strength in the U.K. market.
It is an important step towards strengthening the market after the merger of O2, valued at £12.7 billion, and Virgin Media valued at £18.7billion, both on a total enterprise value basis. O2 to be transferred into the joint venture on a debt-free basis, while Virgin Media to be contributed with £11.3 billion of net debt and debt-like items.
The new joint venture company, expected to significant operating benefits, with estimated run-rate cost, "capex and revenue synergies of £540 million1 on an annual basis by the fifth full year post closing, equivalent to a net present value of approximately £6.2 billion post tax and net of integration costs", as announced by the two companies.
Jose María Álvarez-Pallete, Telefonica Chief Executive Officer, said "Combining O2's number one mobile business with Virgin Media's superfast broadband network and entertainment services will be a game-changer in the U.K., at a time when demand for connectivity has never been greater or more critical. We are creating a strong competitor with significant scale and financial strength to invest in UK digital infrastructure and give millions of consumer, business, and public sector customers more choice and value.  This is a proud and exciting moment for our organisations, as we create a leading integrated communications provider in the U.K."
"By combining Virgin Media's market-leading v6 video service and giga-ready broadband network, together with O2's best-in-class, 5G ready mobile propositions, U.K. consumers will enjoy the highest-quality customer experience possible, with superior connectivity and entertainment both inside and outside the home. As a fully converged provider, the JV will provide more competition in the marketplace and choice for consumers", as explained in the press release issued by both parties.
As for the recapitalisation aspects, Telefónica expects to receive a total of £5.7 billion from the transaction. On the other hand, Liberty Global expects to receive £1.4 billion, including approximately another £800 million from the recapitalization of its retained and 100% owned Virgin Media Ireland business.
"Executive leadership of the JV (Joint Venture) will be agreed prior to the closing. The board will consist of eight members, four from each of Liberty Global and Telefonica. Mr. Fries, CEO of Liberty Global, and Mr. Alvarez-Pallette, CEO of Telefonica, will sit on the board. The post of Chairman will be held for alternating two-year periods by Liberty Global or Telefonica with Liberty Global holding the position first".
The transaction is expected to be completed by mid-2021, pending regulatory approvals, the consummation of the recapitalizations, and other customary closing conditions.